Wet n wild Megaliner Liquid Eyeliner Black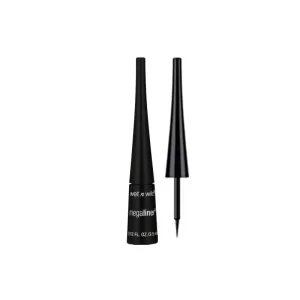 Wet and wild liquid eyeliner is long-lasting, waterproof eyeliner that goes on quick and easy to give you perfectly lined eyes that last. Wet and wild megaliner has a flexible brush that gives you precise application.
Formulated with high-definition pigment and a unique blend of polymers
Long-lasting, smudgeproof wear
Wet n wild megaliner liquid eyeliner has intense, black pigment tive into a world of intense drama and artistic expression. There are also have some benefit of Wet n wild Megaliner Liquid Eyeliner Black :
Intense Black Excellence: Wet and wild liquid liner in Black boasts a rich, inky black shade that is as dark as midnight. Whether you're creating a subtle everyday look or going for full-on drama, this eyeliner delivers the intense color payoff you crave.
Precision at Its Finest: Liquid eyeliner Wet n wild designed with a precise, ultra-fine brush applicator, this liquid eyeliner allows you to create lines that are razor-sharp and impeccably defined. Achieve everything from delicate wings to bold, graphic eye designs with ease and confidence.
Long-Lasting Impact: Say goodbye to smudging and fading. This liquid eyeliner is formulated to be long-lasting, ensuring that your meticulously crafted eye makeup stays put throughout the day and night.
Quick-Drying Formula: No more waiting around for your eyeliner to dry. The Megaliner's quick-drying formula means you can apply it and go about your day without the fear of smudging or transferring.
Waterproof Brilliance: Whether you're facing a rainy day or an emotional moment, this eyeliner won't budge. Its waterproof formula is designed to withstand moisture, tears, and humidity, keeping your eye makeup looking flawless no matter what.
Versatile Creativity: Unleash your inner makeup artist with the Megaliner. Its versatile formula allows you to experiment with different styles, from classic cat eyes to bold, graphic designs. Let your imagination run wild and create eye-catching looks that express your unique personality.
Gentle on Eyes: While it delivers powerful performance, this eyeliner is also gentle on your eyes. It's ophthalmologist-tested and suitable for sensitive eyes and contact lens wearers, ensuring a comfortable and worry-free experience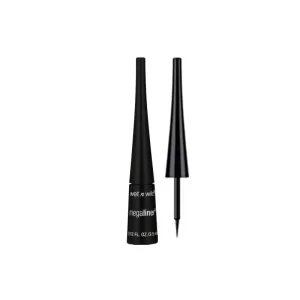 Wet n wild megaliner liquid eyeliner review is very well. Rating: ★★★★★ (5/5)
Wet n wild eyeliner megaliner price in Bangladesh ?
The current price of Wet n wild Megaliner Liquid Eyeliner Black is ৳490.