Wet n Wild H2O Proof Liquid Eyeliner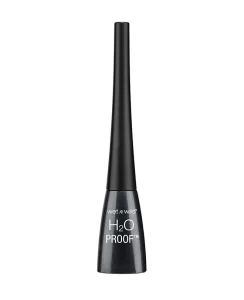 Wet and wild waterproof eyeliner is long-lasting, waterproof eyeliner that goes on quick and easy to give you perfectly lined eyes that last. Wet n wild h2o proof liquid eyeliner has a flexible brush that gives you precise application.
Long-lasting waterproof formula.
Won't skip, smudge, or streak.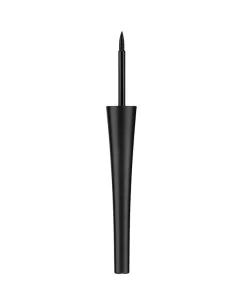 Wet and wild waterproof eyeliner has intense, black pigment tive into a world of intense drama and artistic expression. There are also have some benefit of Wet n Wild H2O Proof Liquid Eyeliner :
Unbeatable Waterproof Performance: The star of the show here is its unparalleled waterproof formula. Rain, tears, sweat, or even a dip in the pool won't make this eyeliner budge. It's your go-to choice for makeup that stays intact through all of life's adventures.
Intense Color Impact: Wet n wild h20 proof liquid eyeliner doesn't compromise on color. It offers a deep, intense black hue that defines your eyes with striking precision. Say goodbye to faded or washed-out eyeliners, even in wet conditions.
Precise Application: The fine brush applicator is designed for precise control. Whether you're aiming for a thin, elegant line or a bold, dramatic wing, this eyeliner effortlessly delivers the look you desire.
Long-Lasting Brilliance: Expect all-day perfection with this eyeliner. It's formulated to resist smudging, flaking, or fading, ensuring your eye makeup remains impeccable from morning to night.
Quick-Drying Elegance: The quick-drying formula means you don't have to wait around for your eyeliner to set. Simply apply, let it dry for a moment, and you're ready to conquer your day with confidence.
Versatile Application: While it's known for its waterproof prowess, this eyeliner is also versatile. Use it to create a wide range of eye looks, from everyday elegance to bold and artistic styles. Let your creativity shine without worrying about your makeup melting away.
Gentle on Sensitive Eyes: If you have sensitive eyes or wear contact lenses, you'll appreciate that this eyeliner is ophthalmologist-tested and gentle. It won't irritate your eyes, even when it's performing at its waterproof best.
Wet n wild liquid eyeliner waterproof review is very well. Rating: ★★★★★ (5/5)
Wet n Wild h2o eyeliner price in Bangladesh ?
The current price of Wet n Wild H2O Proof Liquid Eyeliner is ৳490.