Wet n wild Megaglo Highlighting Powder Blossom Glow
Velvety-smooth highlighting powder
Enhances skin with a naturally luminous glow
Infused with shimmering pearl pigments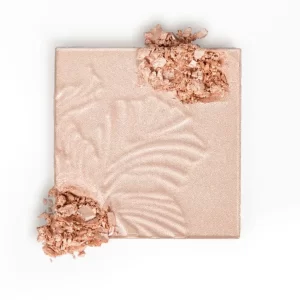 Wet n wild highlighter Blossom Glow illuminate your natural skin color to rosy radiance. It will gives a youthful complexion. Wet n Wild highlighter blossom gloW shade color is like a pale pink or soft rose gold with a luminous finish.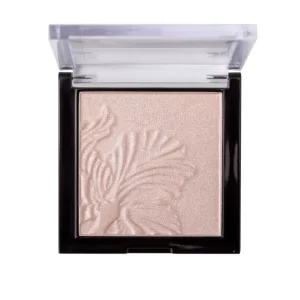 Blossom gloW highlighter  gives your skin a radiant and healthy appearance. Wet n Wild megaglo highlighter blossom gloWs review is 9/10. Wet and Wild blossom gloW highlighter is long lasting power.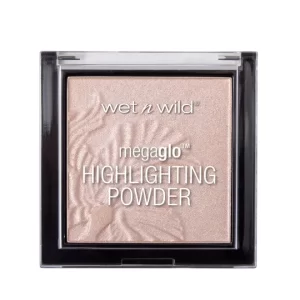 Wet and Wild highlighter blossom gloW  last for several hours without fading or becoming patchy. Wet n Wild blossom gloW highlighter is easy to apply and blend. It also gives a natural look.
Here are some benifit of  wet n wild megaglo highlighting powder Blossom Glow :
Color and Finish: Wet n wild Megaglo Highlighting Powder Blossom Glow is known for its delicate and feminine hue that often suits a variety of skin tones. The shade imparts a subtle pink glow with a reflective sheen, helping to enhance your skin's natural luminosity.
Texture: Similar to other Megaglo Highlighting Powders, the formula of Blossom Glow is often finely milled for a smooth and blendable texture. This helps ensure a seamless application and prevents a glittery or chunky appearance.
Buildable Coverage: The highlighting powder typically offers buildable coverage, allowing you to customize the intensity of the highlight. You can apply a sheer layer for a gentle glow or layer it for a more pronounced luminosity.
Application: Blossom Glow is typically applied to the high points of the face, such as the tops of the cheekbones, brow bones, and the bridge of the nose. This helps capture and reflect light, creating the illusion of a youthful and radiant complexion.
Wet n wild Megaglo Highlighter Price in Bangladesh?
The price of wet n wild megaglo Highlighting powder Blossom Glow is 620 tk.