LA Girl Pro Color Foundation Mixing Pigment GLM711 White price in Bangladesh
Why is it so hard to find that perfect foundation match? Well, now your foundation has met its match. Introducing the PRO color Foundation Mixing Pigment. 4 pigments adjust the color of your foundation to give you an exact match that's as unique as you. The White, Blue and Orange are formulated with the same soft matte finish as our PRO matte Foundation to ensure consistency in the formula. The blue has a translucent, gel-like texture to keep it easy to work with, so your foundation looks like you, and not blue.
Let's get mixing!
Customize your foundation shade to match you
Shift undertones warmer & cooler
White, yellow & orange have a soft matte finish
Blue mixing pigment as a translucent, gel formula
Cruelty-free, paraben-free & vegan
White – lightens your foundation, perfect for adjusting your summer color to match your winter tone.
Yellow – gives your foundation a golden undertone.
Orange – shifts foundation to a warmer undertone, ideal for medium to dark foundations.
Blue – Neutralizes foundation. If your foundation is too warm or orange looking, add a little blue to bring it back to a neutral undertone.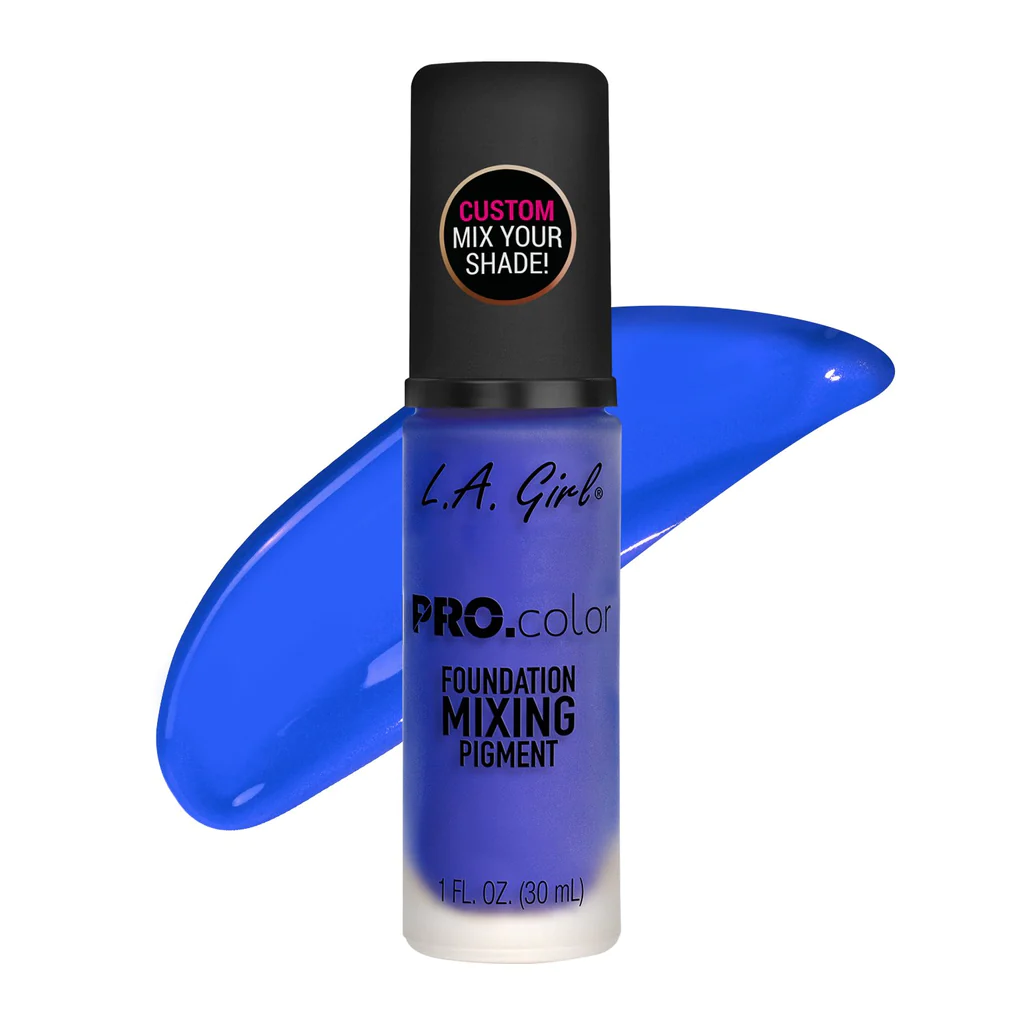 Tip: add blue mixer to a yellow undertone foundation to create an olive undertone.
Tip: Use the white mixer as a white foundation for an artistic or Halloween makeup look.
Use with PRO matte Foundation for best results.
The LA Girl Pro Color Foundation Mixing Pigment GLM711 White is the ultimate solution for achieving a customized foundation shade. Its concentrated formula allows you to mix a small amount with your existing foundation to lighten it and create a perfect match for your skin tone. Say goodbye to struggling with finding the right foundation shade and hello to a personalized and flawless complexion.